How to know if you are investing in the right way?
We design and build innovative environments* where you can make profit from your investment.
We know about important decisions in life, that's the reason we accompany you in the process and we guide your search to the most comfortable options according to your wishes*.
We invite you to learn about our projects.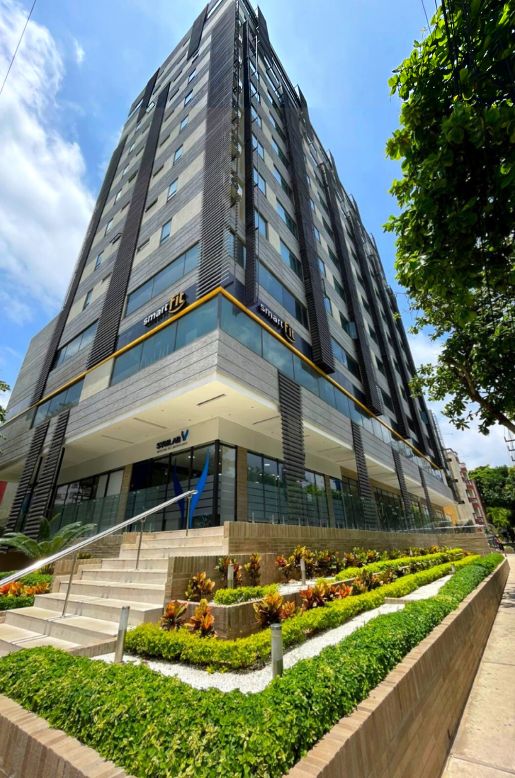 An architectural composition that fits in a visual aesthetic with a corporate management makes GZ Tower a pillar of the zicav group.
Is located in Barranquilla, one of the most important cities in the Colombian Caribbean coast with important socioeconomic projections due to its known special district, industrial and port traffic.
The best moment is when the objectives are aligned with the expectations and we find an excellent option to invest.
The best time is when objectives are aligned with expectations and together we find an excellent investment option.

Santa Marta, as known as the most beautiful bay in South America* with nice beaches and awesome sunset as well as the white sandy beaches and clear water. You'll feel you are in paradise. In addition, you'll find cultural and ethnic diversity as well as its natural landscapes that makes this city a magical destination.
People say we shouldn't mix business with fun but we want to mix all together.
Combine the opportunity to invest while listening to the sound of the waves each morning whispering in your ear while caressing your heart.
«The balance between design, humanism and sustainability with the environment, were the determining factors in the conceptualization process of an architectural icon called GZ TOWER BURUKUKA.»
Carlos Silva; CEO Grupo Zicav

Welcome to GZ Orlando, a 17-story project with 120 apartment units, located in the best tourist area of the city of Orlando, just 5 minutes away from Universal Studio theme parks.
Apartments of 2 bedrooms with view to beautiful green areas, social areas and large gardens in the best American style.
In this project you can have the tranquility of being in a place surrounded by nature, family atmosphere and warm city.
Orlando is a city of many contrasts, nightlife, beautiful landscapes with a welcoming tropical climate, great highways that connect you quickly to the rest of the country, plus, you can live the magic of enjoying with your family to be just minutes away from the fabulous amusement parks.