Receive the fruits of your investment without the effort of the operation.
We take care of EVERYTHING, you just enjoy the profits!

GZ rent is the logistics operator of the GZ lodging chain. The tourist apartment modality allows the housing unit to be used to provide lodging facilities and stay, on an occasional basis, for one or more people, depending on its capacity.
We work to make each guest's stay an unforgettable experience.
The daily rental business model guarantees that the investment of your property will obtain the expected profits.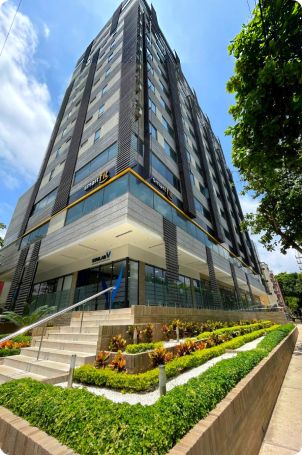 Arriving at a place and feeling at home, is the experience we want people to live who expect to enjoy the comforts of our apartments having the comforts you find at home.
Do you know what are the advantages of having a tour operator?
Having at your disposal a team of specialists in the daily rental process and the lodging service.
Marketing campaigns are boosted to guarantee occupancy through specific channels.
Optimization in the coordination of cleaning and maintenance operations.
Best of all, you don't have to leave home to receive the profits from your business.
If you want to see monthly results in your investment, daily rental is an excellent option to achieve those goals.
Don't wait any longer and join the GZLovers family!
Our projects